Problem to be solved
The reloading workbench is 24 inches deep, but I have just been using 12" milk crates to store things, and lost track of anything that got pushed behind them. The crates slide surprisingly poorly on the concrete, and don't hold that much stuff.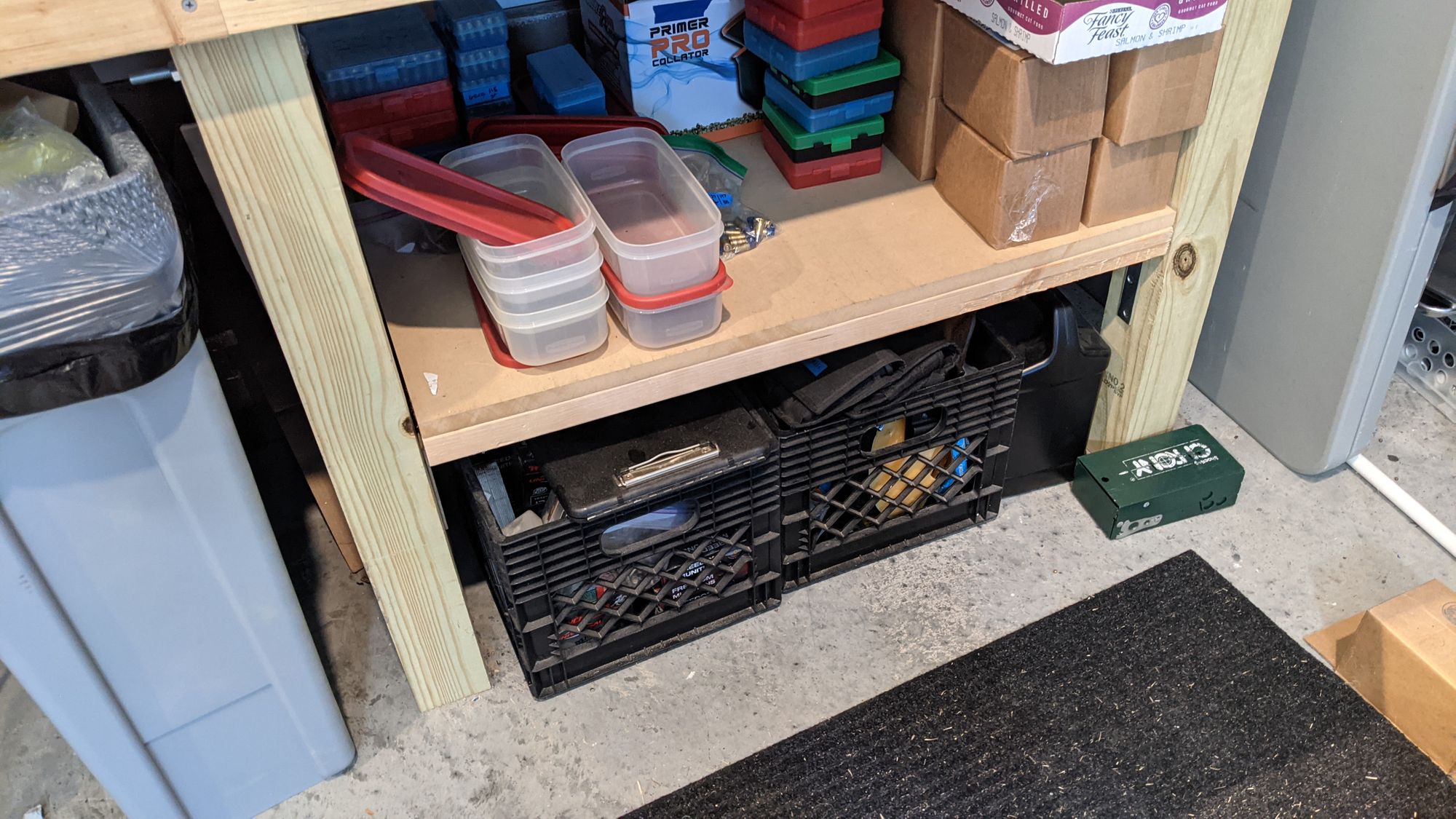 The Solution
Use the full depth, width, and height of the space under this shelf, and build two "drawers" that are just platforms on non-swiveling casters.
The scrap wood pile had a good piece of 3/4" plywood to form the base of each drawer, and as much 1/2" MDF as I could possibly use. (Seriously, I ended up building each box twice, and still didn't even use half of what we had on hand leftover from other projects)
The Process
Originally I was thinking I was